Members of this association will give advice based on past experience, such as information on how to arrange air tickets, hotel accommodations, charter cars, and how to obtain a visa. If necessary, the members of the local organization (NGO Pride of Asia : Preah Vihear Asociation Japan Cambodia) are also available to help.

Contact:contact@preahvihear.org
In case of telephone, 03-5259-5070, mobile phone: 090-7171-9046,
Please keep your contact information when you have an answering machine.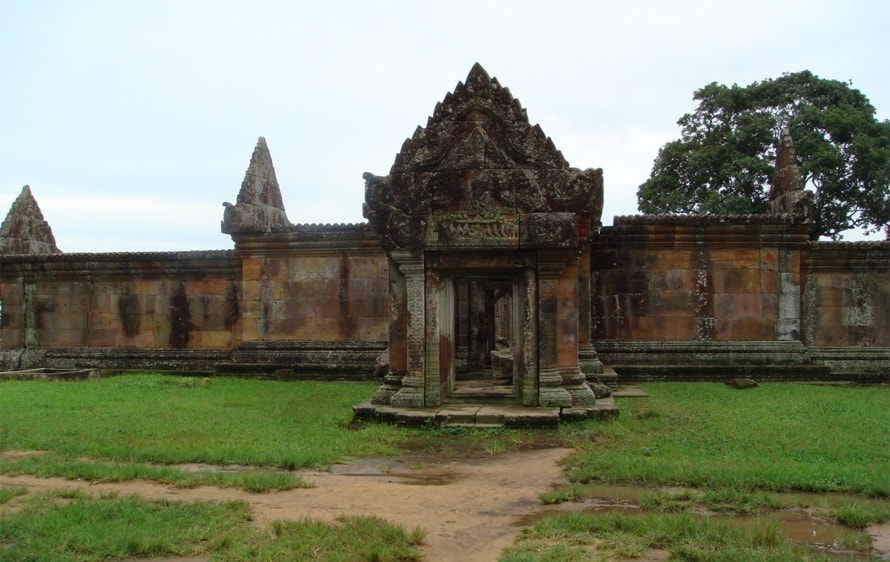 《 World Heritage Preah Vihear Temple Third Gate 》

Let's go to Preah Vihear
Currently, ANA has direct flights to Cambodia (regular flights) in Phnom Penh, but you can also go to Cambodia via Bangkok, Hanoi, Ho Chi Minh, Incheon, and Singapore. The best recommendation is via Bangkok strong>. It is common to fly to Siem Reap from Bangkok.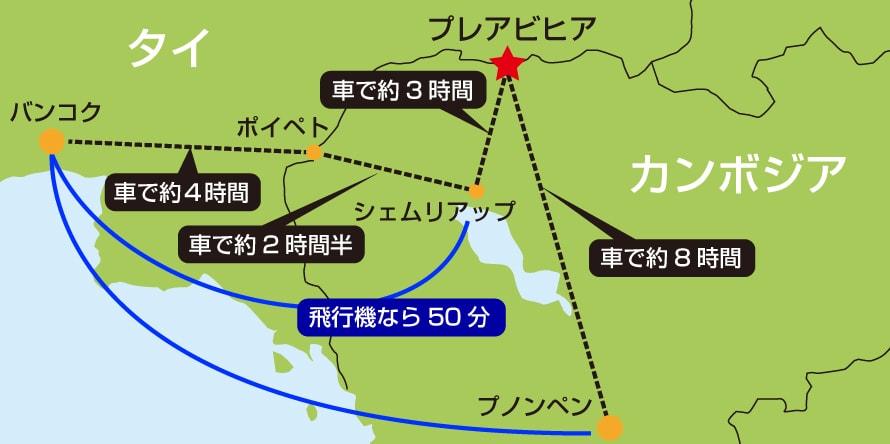 ●Bangkok to Siem Reap  
About 1 hour by airplane (Siem Reap / town with the World Heritage Angkor Wat)
●Siem Reap to Preah Vihear
About 3 hours by car (Preah Vihear / town with world heritage and eco park)